is a family adventure that tells the story of the friendship between 12 year-old Tommy and a wildcat raised in an animal park, and their fight for freedom.
Wildcat Production Oy, which was founded to manage the project, acted as the production company; the producer was Hannu Tuomainen/Cinemaker Oy, the script was written by Ville Suhonen, who was the man behind the original idea, together with Martin Daniel from the US, and the director was Raimo O Niemi. An English-speaking version of the film was also made, and at the time it was the most expensive feature film shot in Finland.
In the 90's Tommy and the Wildcat was the turning point for Finnish films from a decline to a return of audience trust: after the premiere at Christmas 1998 almost 400 000 viewers found their way to the theatres and the video sales climbed higher than any previous figures. As well as several festival awards the distribution rights for the film have reached record sales to about 40 different countries. In Finland the audience rewarded the film not just by voting with their feet but also voting for it to receive the Jussi award as the film of the year.
More detailed information on the film can be found in the press info >>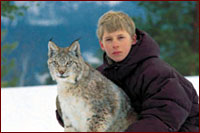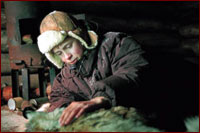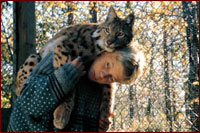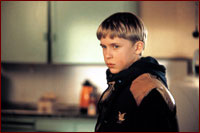 Main roles

Konsta Hietanen
Jarmo Mäkinen
Risto Tuorila
Antti Virmavirta
Kristiina Halttu

Producer
Hannu Tuomainen
Director
Raimo O Niemi
2nd director
Ville Suhonen
Script
Ville Suhonen
Martin Daniel
Cinematography
Kari Sohlberg
Sound design
Kristian Andersen
Costumes
Loa Miller
Makeup
Dorte Jacobsen
Editing
Jukka Nykänen
Music
Sören Hyldgaard
Executive producer
Pekka Konttori
Co-producers
Henrik Danstrup
Jani Thiltges
Finances

Suomen elokuvasäätiö
YLE TV 1
Pohjoismainen elokuva- ja TV-rahasto
Eurimages
CLT-UFA International
Egmont Entertainment
Balboa 2
Samsa Film
Filmikonttori Oy
Cinemaker Oy
Wildcat Production, 1998